Alumna finds success in the digital world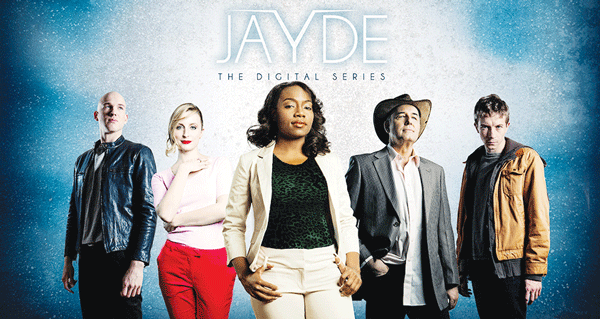 From lower state South Carolina to the streets of New York City, Francis Marion University (FMU) alumna ArtishaMann-Cooperhas chosen to pursue her dreams of becoming an actress.
Mann graduated from FMU in December 2007 with a bachelor's degree in economics and a minor in business with a concentration in theater.  During her time at FMU, Mann was an active member in the campus community.  She was a member of the Student Government Association (SGA), a resident assistant and she performed on the dance team.  Mann said that it was her time at FMU when she really developed a passion for theater.
"When I got to college, I really dabbled in everything to see what I liked," Mann said. "My interests always fell back to theater because I love the freedom and creativity."
After auditioning for several university productions, Mann was finally casted as the tailor and a dancer in the FMU production of the Shakespeare play "The Taming of the Shrew."
After finishing her undergraduate degree, Mann was working odd jobs when her then boyfriend, now husband, suggested she consider attending The Actors Studio in New York.
"I wanted to be an actor for so long," Mann said. "I was working at a call center and doing theater on the side.  No matter what job I was working, my heart was always with theater."
Mann took the advice of her boyfriend, and the pair drove to New York so that she could audition in hopes of being accepted into the school. Mann explained that she took a chance and did the audition without having completed the proper paper work.
"We kind of intruded on the audition because I didn't finish the formal paper work," Mann said. "All I knew is that I wanted to be an actress, and I went to a school audition before I even finished the application process to the school, and a week later, I got in."
After completing her master's degree in acting at The Actor's Studio, Mann said she knew she needed a way to continue to get noticed for her work. According to Mann, she had discovered a series of web shows and realized the potential these short shows could have on getting her work recognized by a big company. After partnering with a cinematographer, the two discussed ideas and found that they had one interest in common: the supernatural. Soon after, Jayde Series was born.
"As a recent graduate from acting school, I felt like [a web series] was something that I could really do," Mann said. "I'm already a writer, and I could star in it myself, so I knew I wouldn't need a lot of outside resources."
Mann stars in the series as psychology student Myriam Jayde. The other actors auditioned for their roles in the show in December 2012. Mann said there was a great turn out and they casted "the best of the best."
Presently, Jayde Series is in post-production. Mann explained that the first episode has already been filmed, and edits and special effects are being added.Since completing the first episode, the project has picked up a new writer, Azure Osborne-Lee.The first season is written to be a series of eight shows.The remaining seven shows will be filmed once the group has raised the money needed to fund the project.
"We paid for the first episode completely out-of-pocket," Mann said.
Mann said her ultimate goal with Jayde Series is to be picked up by a major network. She plans to attend film festivals with "Jayde" in hopes to expand from a digital series.  Mann said she knows that it takes time and talent to get the attention of a big company.
In the near future, Mann said she hopes to return to FMU to speak to students about the mass of potential success in the digital world. Mann explained that there are many resources that are available to students that they may not be aware of.
"I think it is amazing that there are so many ways to advance yourself in the digital world," Mann said. "I want to be able to come back and share the many possibilities with students.
Mann encourages students to create their own path and a find a way to be the best at whatever their interests are.
"For me, I had to figure out how to be a great actress without going to a bunch of auditions," Mann said. "I didn't wait for an opportunity; I created my own."
To watch the trailer for Jayde Series, log on to www.jaydeseries.com and click the link to "like" the Jayde Series page on Facebook.