Professor Spotlight: Shay Crawley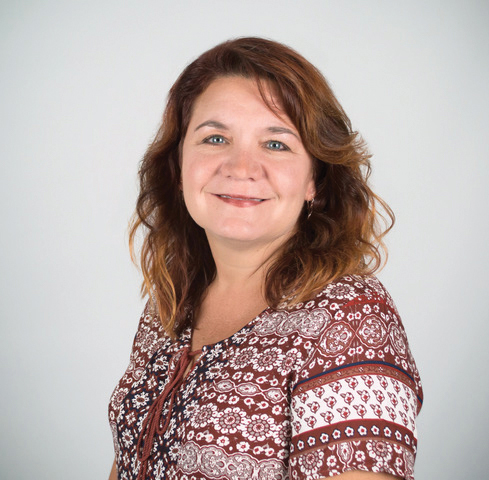 For Shay Crawley, part-time professor of Spanish, learning Spanish has enriched her life in ways she never imagined.
Crawley received her undergraduate degree at Northeastern Louisiana University in the small college town of Monroe, Louisiana. Crawley said she initially went to college with the plan to major in pre-law and attend law school.
"I started off as a pre-law major with a minor in English thinking I wanted to do law school, but I did a Spanish 101 class and the professor was just amazing," Crawley said. "She was a wonderful teacher, so I took her class and she was so great I took her again."
Crawley said her Spanish teacher inspired her to pursue learning Spanish.
"So, I just kept having this particular professor as a teacher," Crawley said. "So, then I thought, 'Let me just minor in Spanish and I said I could still do law school with Spanish.'"
Crawley expressed how she was trying to hold on to her dream of going to law school but soon realized Spanish was her passion.
"I traveled abroad my junior year to Mexico, which was a wonderful experience, so then I said, 'Let me just go ahead and major in Spanish; I can still do pre-law,'" Crawley said. "So, I ended up with a degree in Spanish with a minor in English."
After graduating from Northeastern Louisiana University, Crawley decided to pursue her master's degree at Mississippi State University while her husband earned his Ph.D. in agriculture. Crawley said her intention was to still attend law school once her husband graduated, but then she had a teaching assistantship where she received a small stipend for teaching beginners level Spanish classes.
"I was a nervous wreck about it; the last thing I wanted to do was teach," Crawley said. "I taught that first class and I was hooked. I decided no more law school after my entire life of wanting to go to law school."
After Crawley earned her master's degree, she said she taught English as a second language (ESL) at Mississippi State and then taught in Korea for a year while her husband finished his degree.
"I actually taught ESL for years and years and I absolutely loved it," Crawley said. "I met a lot of Spanish speakers that I ended up being really close with."
Crawley came to the Florence area once her husband graduated. She said they moved to Florence with the intentions of staying for a couple of years. Sixteen years later they are still here.
Crawley said her favorite part about FMU is being able to impact students.
"It's a small university so I get to know my students, and I get to keep in contact with my students once they move on," Crawley said. "This is home now; my boys were born here and are being raised here."
Crawley said the main thing she wants her students to take away is exposure to the Hispanic culture.
"I want them to be exposed to something that they haven't been exposed to in the past," Crawley said. "Not only just the grammar and language but the music, the food, the movies, the people. Just giving them the exposure to the culture."
Crawley said her students have taught her many important lessons over the years.
"I'm always learning from my students," Crawley said. "Sometimes, I feel like they teach me as much as I teach them."
Crawley's advice to students who are apprehensive about taking Spanish, or any foreign language courses, at FMU is to just try.
"Don't be afraid, just try," Crawley said. "Take a chance. I've had many students over the years who've taken Spanish 101 who thought, 'I'm just taking this because I have to,' and they've ended up being minors and majors."
For students who are struggling in Spanish courses, Crawley encourages them to ask for help.
"Ask your professors, and ask your classmates," Crawley said. "There are so many different apps out there now that can help you. Communication is a big thing. I'm more than happy to help."
Crawley also teaches online Spanish courses for FMU students and online dual enrollment Spanish courses. She enjoys reading, traveling, going to the beach and spending time with her husband and two sons, Caden and Braylen.