Professor Spotlight: Tiffany Phillips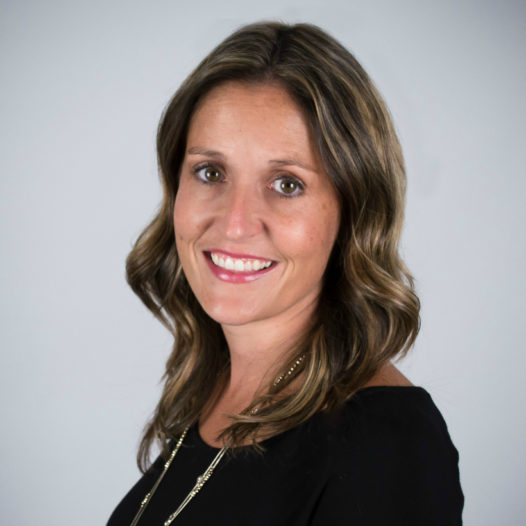 Tiffany Phillips, assistant professor of nursing, found her love for teaching others through her work as a Nurse Practitioner.   
"What I found myself enjoying most was educating patients and their families—I absolutely loved helping patients to understand their diagnoses, medications, and treatment plans," Phillips said. "I also really enjoyed precepting nursing and nurse practitioner students. As an educator, I am able to impart the knowledge I have gained throughout my education and clinical experiences to prepare nurses and nurse practitioners for the clinical setting."  
After completing her Bachelor of Science in Nursing (BSN) degree at the Medical University of South Carolina (MUSC) in 2004, Phillips began working as a staff nurse in the Emergency Department at McLeod, where she would later meet the man who would become her husband. While working as a nurse, Phillips decided to further her education and received her MSN-FNP and DNP degrees from MUSC in 2012. She became a hospitalist nurse practitioner at McLeod but continued living in the small town of Pleasant View, a 50-minute drive from the hospital.   
Eventually, Phillips' husband, Dustin, decided to go back to school at FMU and receive his FNP degree as well. While he was in the program, a position in the nursing department became available. He went home and encouraged his wife to apply.   
"He knew I always had an interest in education and gave me the push I needed," Phillips said.   
With two small children and hectic schedules, the couple decided that commuting no longer made sense for their family. After her hire at FMU, Phillips and her family decided to move to Florence, where they currently live. Along with teaching, she continues working around one day per week with McLeod Occupational Health at various industry health centers.  
Accepting the teaching position at FMU led Phillips to several opportunities. To date, she co-published six peer-reviewed journal articles and two book chapters and received nominations for both the Teaching and Research Awards at FMU. While professional achievements are a bonus, what she enjoys most about teaching is the students.   
"My favorite thing about teaching at the college level is teaching students who are where they want to be," Phillips said. "Students go to nursing school because they want to be a nurse. Watching students grow into the nurse or nurse practitioner roles is very rewarding."  
When she is not working, Phillips spends most of her time with her children or serving the community through her church, where she is a Sunday school teacher, member of the choir and part of the Mission and Health Teams. She also loves watching Gamecocks football games and being outside, often found working in her yard, at the beach or lounging by the pool.   
Since moving to Florence, Phillips and her husband have added a third daughter to their family and adopted six dogs. Through the years, Phillips said her faith has grown stronger. Though she experienced times when she felt like she did not know anything at all, she always trusted things would get better.    
"I would not change anything about my life and career because I truly believe everything happens for a reason," Phillips said. "I believe there is a lesson to learn in good times and in bad—you just have to be open to the lesson. You have to be willing to listen, to change, to grow, to be still, to take a risk, to trust."