Florence Symphony Orchestra ends Gala Opening with high note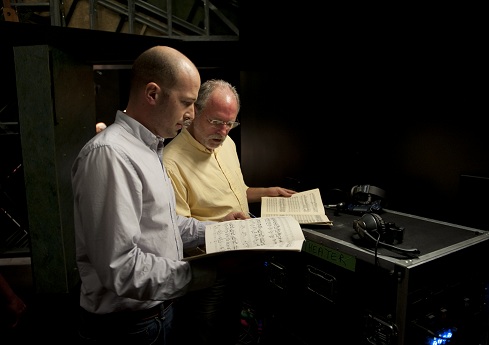 The Florence Symphony Orchestra held its inaugural performance at the FMU Performing Arts Center on Monday, Sept. 12 at 7:30 p.m. to conclude the Opening Gala weekend.
Professor of Theatre Arts Keith Best noted that the newly built Performing Arts Center had greater sound quality than the Florence Civic Center, where the Florence Symphony Orchestra held their performances in the past.
"Having heard the symphony play at the Civic Center, the quality of sound was so much better and you could hear the minutia within the pieces that you normally would not hear at a comparable space like the Civic Center," Best said.
The Florence Symphony includes many professors from FMU, including Part-time Instructor of Music Kelly Jokisch and Chair of the Department of Physics and Astronomy David Peterson. Best said that he enjoyed the program and its performers.
"I also thought it was a delightful program, and I was particularly pleased that it featured our faculty members," Best said.
Assistant Professor of Music Dr. Paolo André Gualdi has played piano worldwide, including in the United States and Italy.
In the performance, Gualdi played a piece by Edward Grieg for the Florence Symphony Orchestra's performance.
"I felt like it was an honor for me to be involved in the Gala Opening Weekend for the Performing Arts Center," Gualdi said.
The Florence Symphony Orchestra's first performance in its new home was a sold out show.
"For me, I enjoy myself enormously performing for a full house," Gualdi said. "We estimated 850 people for that night, which is not exactly a crowd you find every day."
Gualdi said that he enjoyed playing with his colleagues and people around Florence.
"It's a beautiful thing to make music with people you get along with well," Gualdi said. "Not only do you respect each other musically, there's a feeling of being at home, so to speak."