FMU theatre play connects, unites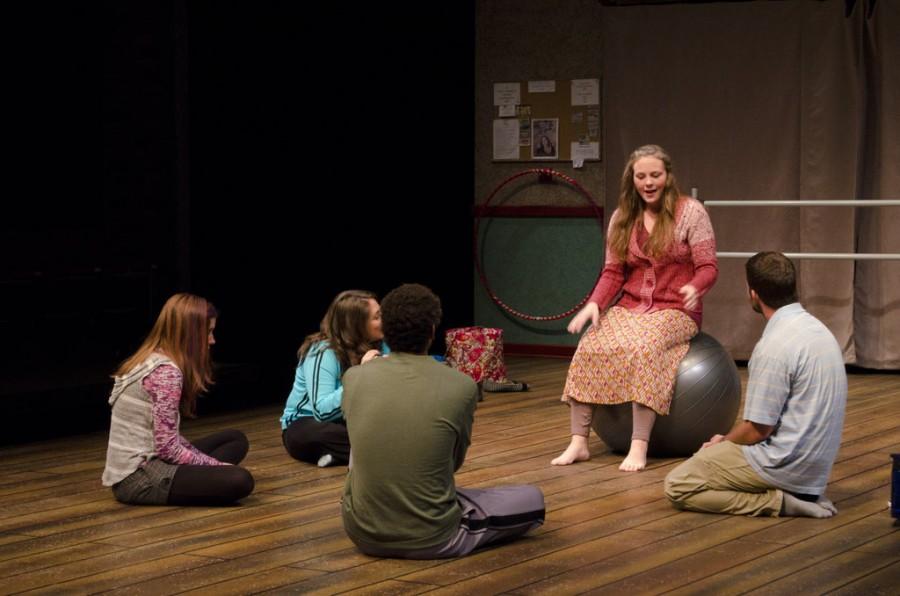 Christian McMillan, Staff Writer
October 30, 2014
Francis Marion University Theatre delivered a play called Circle Mirror Transformation by Annie Baker. The play was presented at the Fine Arts Theatre in Hyman Fine Arts Center. The play ran Thursday, October 16 through Saturday, October 18 at 7:30pm.
FMU's Theatre presented a play about beautiful character transformations. The play starts off in a six-week-long acting class in a community center in small town Vermont. The characters are lying in a circle playing the Counting to 10 theatre game, which allowed the actors to remain present and connect with the other actors in the class. This is one of the many games the audience had witnessed during the play. It's through these multiple innocent theatre games that the characters participated in lead to self-reflection and self-realization for emotions that had been ignored or neglected for quite some time. Each game the characters participated in revealed a small piece of their personalities and their relatively pain filled pasts. By the time the six weeks have ended, two characters act out their future while reflecting on their fellow acting classmates and envisioned their fates and future relationships.
There were three elements that brought this play to life: the playwright Annie Baker herself, the actors in the play, and Francis Marion's very own Dr. Dawn Larsen. Dr. Larsen was the director of this year's production pick. Dr. Larsen wanted to express to the audience the need for Fine Arts.
Fine Arts, which encompass drama, music and art, is an activity or hobby that is a necessity for the human spirit and how humans can get along with others and live.
"The arts provide with a language that we don't get from other disciplines, they provide us with skills that we don't get from other disciplines," Dr. Larsen said. "They are the first things cut in budgets."
Dr. Larsen expresses that fine arts is essential to human growth and development.
"They provide human beings, especially children, with skills and instructions that you won't get anywhere else," Dr. Larsen said. Annie Baker is a playwright that took the human state and defines its development through theatre. The game Circle Mirror Transformation, a theatre game the play gets its name from, is a great example of how theatre games can unite the purpose of a group through words and sounds. Another game, Explosion Tag, showed how the characters in the play began to show their true personalities. Another defining game the characters played was Ak Mak/Goulash. It was another theatre game that the characters utilized to understand and communicate with each other without words, just intention.
Watching Circle Mirror Transformation was a great way for the audience to understand that humans can connect on a deeper level without the use of words. The transformation the characters underwent during the duration of the six weeks in the acting class was a great compliment to Dr. Larsen's belief of Fine Arts.