Professor spotlight: Dr. Barry O'Brien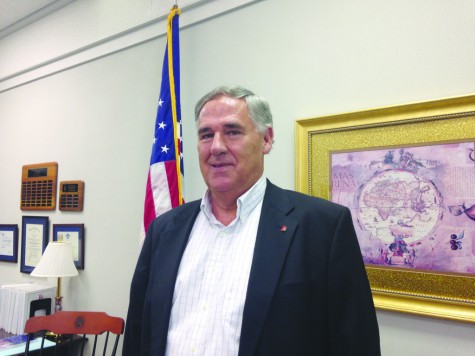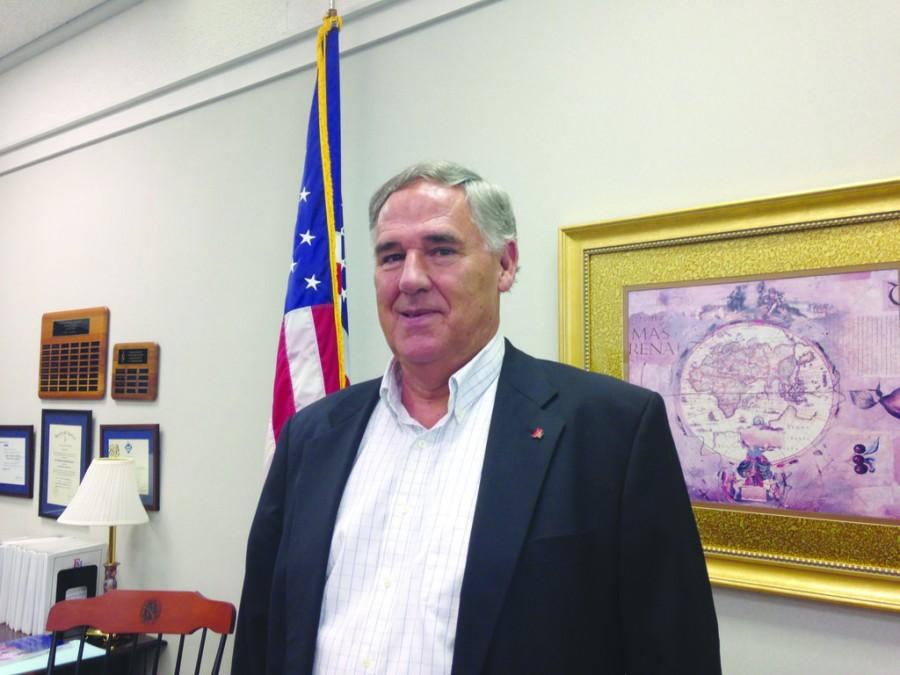 A mixture of emotions often accompanies the start to a new school year. For Dr. Berry O'Brien, dean of the School of Business, excitement is his predominant response.
"I just love having the students back," O'Brien said. "There's always an excitement with the school year starting."
O'Brien was born and raised in inner city Philadelphia. He grew up playing basketball, and it was his talent for the game that brought him to the Carolinas after serving with the Marines. He received a basketball scholarship from the University of North Carolina (UNC) Pembroke where he studied economics.
Since neither he nor his parents owned a car during his college years, O'Brien hitchhiked back and forth from North Carolina to Pennsylvania during his breaks from school.
"I'm one of the few people who still picks up hitchhikers," O'Brien said.
O'Brien was captain of the UNC Pembroke basketball team for three seasons, and his team competed in the national tournament in Kansas City, Miss. during the 1972-73 season.
O'Brien also visited Florence, S.C. with his team. UNC Pembroke played FMU during the Patriots' first season on their home court.
Seeing the potential growth for FMU and Florence, O'Brien decided to keep Florence in mind as a potential place to live and work after college. While his basketball career ended in college, O'Brien said that his younger brother, Jimmy's, did not. Jimmy won Player of the Year in Philadelphia as a high school senior, played college ball at St. Joseph's University and coached in the NBA for the Celtics, 76ers and Pacers.
"It was neat to see my younger brother accomplish so much in basketball," O'Brien said.
O'Brien began his career at FMU in 1988 after completing his Ph.D. at the University of South Carolina and teaching economics at Clemson University and UNC Pembroke.
While in college, O'Brien said that he observed how his professors performed their jobs. It was watching them work that made him decide to pursue teaching at the collegiate level.
"I've never regretted that decision," O'Brien said. "I absolutely love teaching."
During the 2000-2001 academic year, O'Brien received the J. Lorin Mason Distinguished Professor of the Year for FMU. In 2000, O'Brien became the dean of the School of Business at FMU, and he continues to hold that title. Tasks associated with the position include hiring new faculty and staff for the School of Business and managing the day-to-day operations and budgets.
"What I enjoy most [about being dean] is interacting with students, faculty and staff on a daily basis," O'Brien said. "I consider the members of the faculty of the School of Business to be some of my best friends and colleagues."
Out of the 13,000 schools of business in the world, 750 of them are accredited through the Association to Advance Collegiate Schools of Business (AACSB). FMU has been AACSB accredited since 1995. O'Brien said that he is proud of this achievement for the FMU School of Business.
O'Brien has also contributed to the development of FMU's foreign exchange program. He considers "being a small part of developing international exchange programs between FMU and universities in Germany and France" as one of his favorite memories of his time at FMU.
In May 2004 he received the Medal of Ludwigshafen (Germany) for Outstanding Work in Developing Student and Faculty Exchanges. In addition to his work at FMU, O'Brien also serves as the Vice President for the Southern Business Administration Association (SBAA). Those who serve with the SBAA meet twice a year to hold programs to improve the performance of schools of business throughout the Southeast. O'Brien will serve as the President for the SBAA in 2016.
Although his accomplishments are numerous, O'Brien also takes pleasure in recognizing the accomplishments of others.
"One of my greatest joys is watching students' dreams come true," O'Brien said.